Showing 202 results
Archivistische beschrijving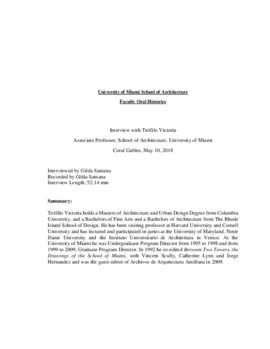 Interview Professor Teofilo Victoria
2019-06-06/1553
Stuk
05/10/2018

Part of:
Interview to professor Teofilo Victoria by Gilda Santana. Interview length 52:14 min.
Santana, Gilda B.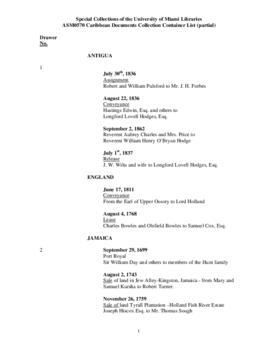 Caribbean Documents Collection
ASM0570
Collectie
1542-1959
This collection includes various types of documents pertaining to the historical and cultural production taking place in the Caribbean. Materials include correspondence, diaries, ledgers, property transactions including slave registers, reports, t...
Resultaten 201 tot 202 van 202